Using Visual Studio Code with Ruby on Rails
Microsoft recently released Visual Studio Code for Windows, Linux and Mac.
This is a guide on how to get setup with a similar configuration to sublime/atom while having features like autocomplete, code linting with rubocop and syntax highlighting.
Visual Studios strong points:
Handles large files very well
Insanely fast IntelliSense
Debug code right from the editor with break points, call stacks, and an interactive console.
Git initegration
Extensible and customizable
Supports many different languages
Preview or jump to definitions
Let's start by installing some extensions:
Add the following into your User Settings file:
Now we need to install some gems into your default ruby, I use rbenv with rbenv global set to 2.3.1.
sudo gem install rubocop
sudo gem install ruby-debug-ide
sudo gem install debase
Now restart Visual Studio Code it should hopefully look like the below screenshots: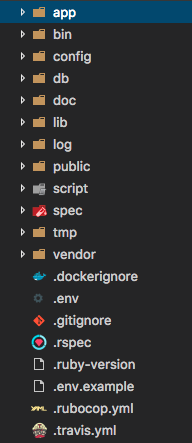 Go Further:
If your feeling brave you can write your own extensions in JavaScript or TypeScript read more about that here - Extending Visual Studio Code.